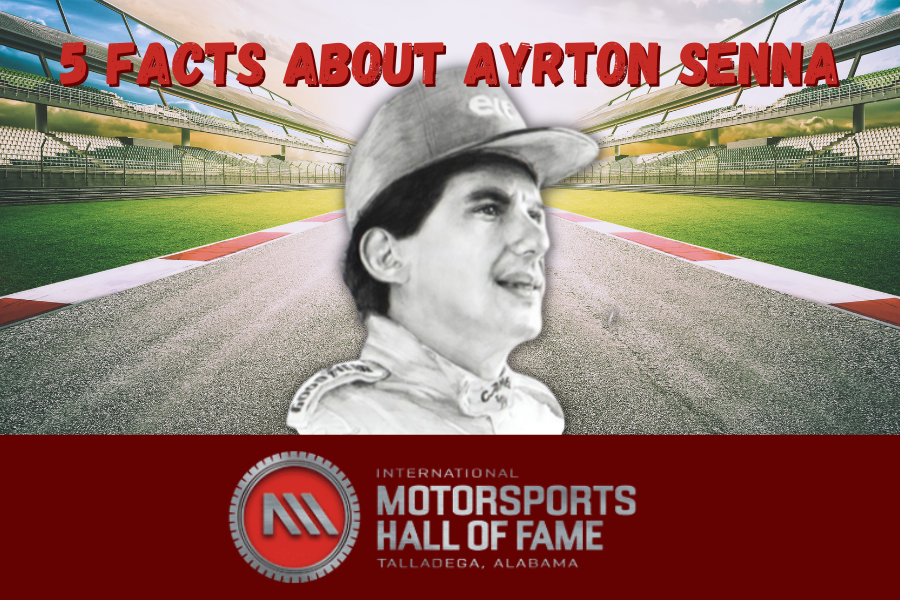 The Infamous Ayrton Senna
Are you into motorsports? Then you may have heard of the world champion racer, Ayrton Senna. He accomplished many things in the area of racing in his life. Though the ending of his life was quite tragic, his legacy lives on through the Instituto Ayrton Senna (Institution of Ayrton Senna), established by his sister Viviane. This institution, through partnerships, helps create opportunities for underprivileged children. However, there are five things you may have yet to learn about him:
Liked Sports at an Early Age 

Driving by the Age of 7

Youngest Three-Time World Champion 

Safety Measures Put in Place After His Crash

Inducted into the International Motorsports Hall of Fame
#1 Early Life of Ayrton
Ayrton Senna was born Ayrton Senna Silva in March 1960. Aryton Senna had motor coordination issues as a small boy and couldn't do some things. He even had an electroencephalogram (EEG) which showed no abnormalities. He was considered highly athletic by four years old and excelled at gymnastics and motor racing. 
#2 Extremely Early Driver 
With Aryton Senna excelling in sports, it's hard to believe he ever had coordination issues as a toddler. After his early interest in cars and motor racing, he learned to drive. He must have watched racing because he was too young to drive.  
#3 Youngest Three-Time World Champ 
Aryton Senna was very competitive and first started racing go-karts around 13 years old. Senna is considered the greatest F1 driver and drove a total of 161 Grand Prix and racked up 41 wins throughout his career. Aryton Senna was the youngest three-time world champion.  
#4 Safety Measures Added After Senna's Death 
In 1994, Aryton Senna joined the Williams team and signed on with a hefty salary. However, something was different about this season. It marked the beginning of various rule changes in racing, such as banning "drivers aids." Examples are:
Active Suspension 

Anti-Lock Brakes
Unfortunately, in the San Marco race of 1994, Aryton Senna suffered a fatal accident. After this accident, he continued to reign in racing when they decided to add more safety measures, such as improved crash barriers and redesigned tracks.
#5 Inducted into the International Motorsports Hall of Fame 
In 2000, Aryton Senna was inducted into the International Motorsports Hall of Fame. It honors those who contributed the most to motorsports, either as a driver, developer, engineer, or owner. This honor was great. His dedication, competitiveness, and attention to detail are just a few reasons he was a good driver.  
Greatest Driver of all Time 
Artyon Senna was a great competitor in his early years. He pushed through to break records and had the determination to win. His legacy lives on to help protect generations of drivers. So take a trip to the International Motorsports Hall of Fame to learn about Ayrton Senna.