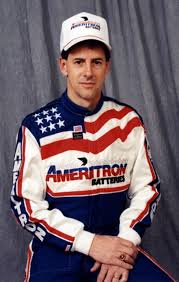 Alabama racer Stanley Smith passed away on December 9, 2020 due to complications from interstitial pneumonia. He was 71.
Inducted into the Alabama Racing Pioneers Hall of Fame in 2012, which is housed inside the IMHOF, Smith began his racing career in 1972. In 1989, he won the NASCAR All-American Challenge Series championship. Smith qualified twelfth for his first Winston Cup Series start at the 1990 DieHard 500 at Talladega Superspeedway.
In 1991, Smith gave 
Chad Knaus
 his first big break, hiring Knaus as a crew member on his race team. Smith also introduced 
Interstate Batteries
 to NASCAR as a sponsor before that sponsorship moved to 
Joe Gibbs Racing
. In addition to making limited Winston Cup Series starts, Smith also drove in the 
Busch Grand National Series
, making four starts between 1991 and 1992. He also scored a victory at 
Michigan International Speedway
 in his lone start in the 
ARCA Permatex SuperCar Series
 in 1991.
At the 1993 DieHard 500 at Talladega, Smith survived a brutal wreck in which he suffered a skull fracture and massive blood loss. Smith was unconscious for ten days, underwent multiple surgeries but lived to race again. Smith's wreck resulted in Talladega installing catch fencing along the entire track and, in 1993, NASCAR mandated that cars be fitted with roof flaps in an attempt to stop cars from getting airborn during accidents.