Scott Willingham never intended to be the "Smokey and the Bandit Guy," you might say it was divine intervention.
Today Willingham is the owner of Scott's towing in Lanett, Alabama. He's married and he dotes on his three lovely children, but for Scott, life hasn't always been easy. He's fought drug addiction and has been in and out of jail.
In 2008, with his health failing and his life crumbling, he asked for forgiveness and for help from the one power he knew could deliver and made the decision to turn his life over to the Lord. A lifechanging, lifesaving decision.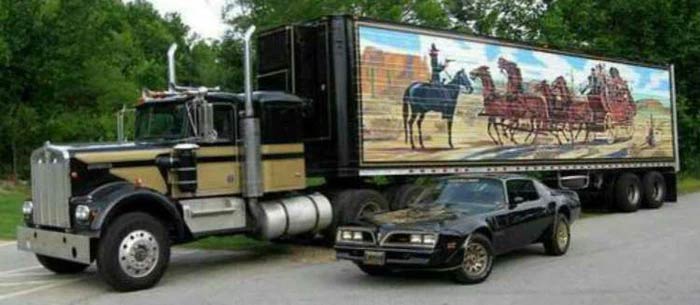 Willingham now uses his experiences to help others. He founded Missiles for Christ, a ministry to help others deal with the perils of addictions. "I'm not pushy," Willingham said, "but I'm anxious to share." And to help get his message across, he uses replicas of the Smokey 1977 Trans Am and a Buford T. Justice Pontiac LeMans he owns, both autographed by the late Burt Reynolds, who played the Bandit. A big rig like the one in the movie is also a part of his travelling road show. All the vehicles will be on display in front of the International Motorsports Hall of Fame race weekend for the GEICO 500, April 23-25.
It's in a unique approach to spreading his message, what he calls, "an icebreaker, a reason to engage people in conversation. It's amazing the burden some people carry and all they want is someone to talk to."
We encourage you go come out and see Scott's display, just one of many exciting happenings race weekend at the IMHOF.
-The Lord is my strength and my song; he has given me victory. This is my God, and I will praise him – my father's God, and I will exalt him."
Exodus 15:2